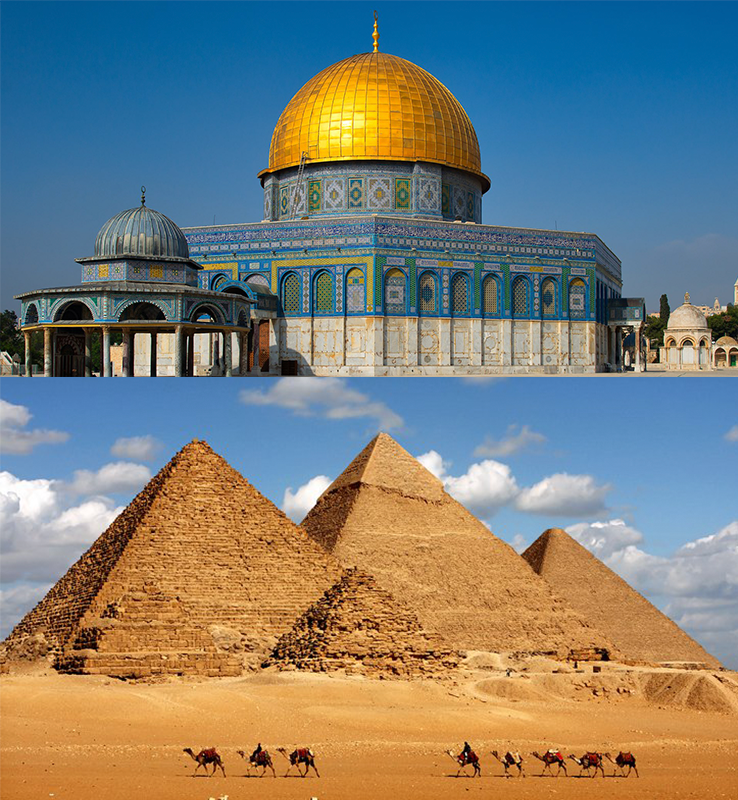 A pilgrimage to the Holy Land will be an experience you will never forget. Christians have been going on pilgrimages from the very beginning of our faith. The Holy Land holds importance as the place of Jesus' birth, life, death, and resurrection.
Prices and Travel Information
DATE: Please inquiry about our next group date in 2023  
Spiritual Director: To be informed. 
Gateway: MIAMI
FORM OF PAYMENT:
Bank Deposit
Credit Card (4%) will apply 
Values and Conditions
$
4489
OPEN PACKAGE – CATHOLIC GROUP
P/person based on double occupancy subject to availability
Accommodation Categories : Luxor Superior