Ancient World's Curiosity

The seven wonders of the ancient world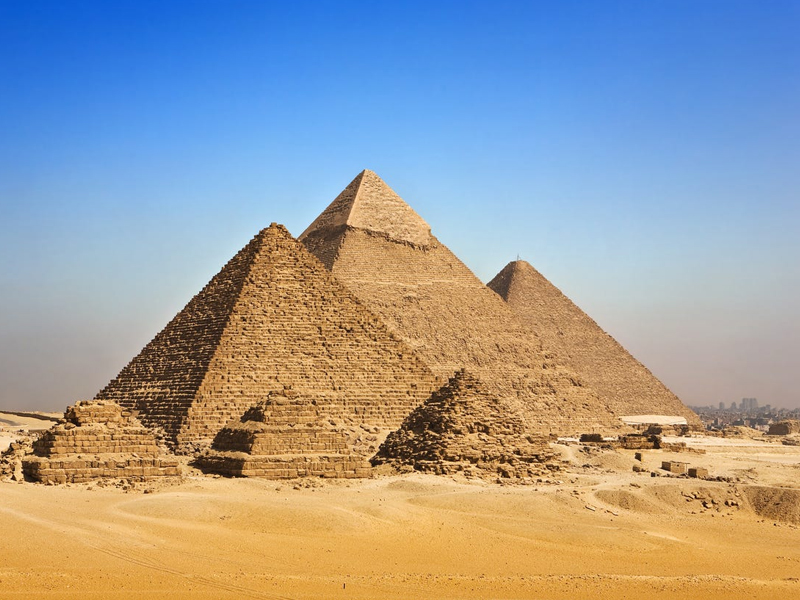 The Great Pyramid of Giza (called the Pyramid of Khufu and the Pyramid of Cheops) is the oldest and largest of the three pyramids in the Giza Necropolis bordering what is now El Giza, Egypt. It is the oldest of the Seven Wonders of the Ancient World, and the only one to remain largely intact.
THE HANGING GARDENS OF BABYLON - IRAQ
The gardens were attributed to the Neo-Babylonian king Nebuchadnezzar II, who ruled between 605 and 562 BC. He is reported to have constructed the gardens to please his homesick wife, Amytis of Media, who longed for the plants of her homeland.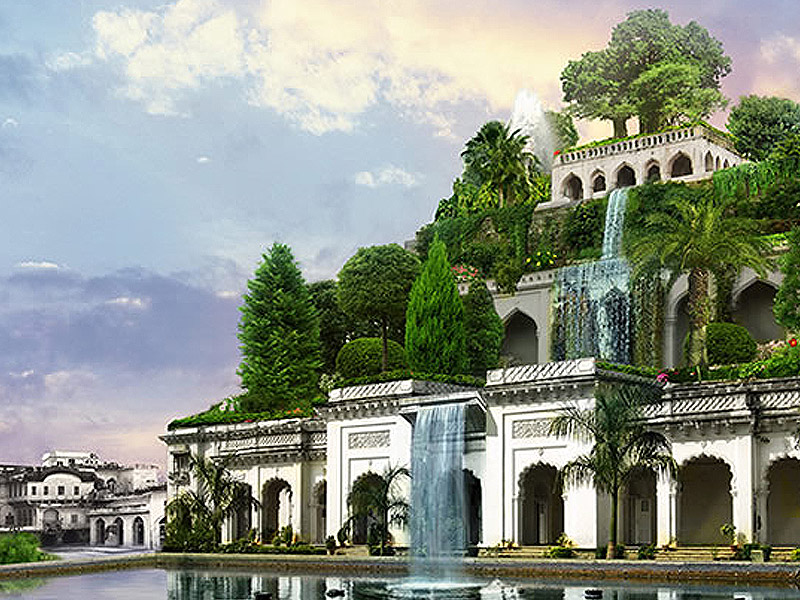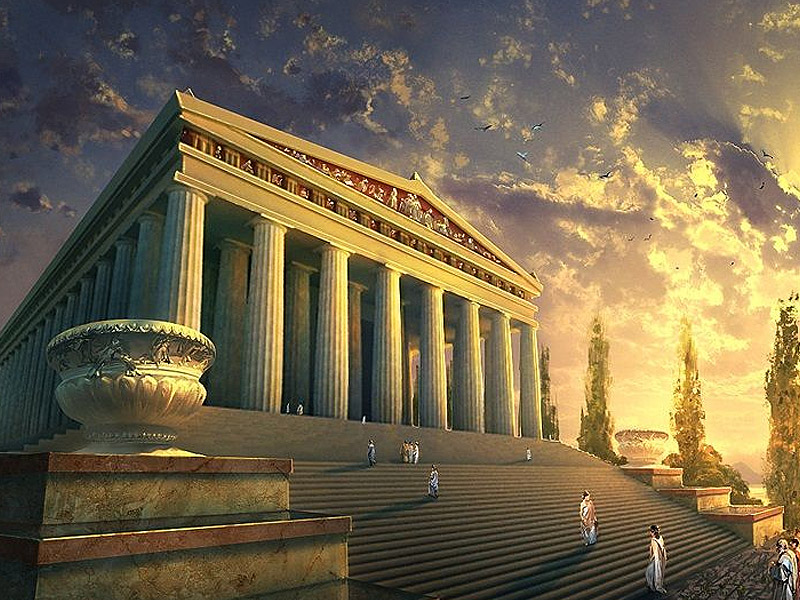 THE TEMPLE OF ARTEMIS –TURKEY
The Temple of Artemis (Greek), also known less precisely as the Temple of Diana, was a Greek temple dedicated to a goddess Greeks identified as Artemis and was one of the Seven Wonders of the Ancient World. It was in Ephesus (near the modern town of Selçuk in present day Turkey) and was completely rebuilt three times before its eventual destruction in 401. Only foundations and sculptural fragments of the latest of the temples at the site remain.
THE STATUE OF ZEUS - GREECE
The Statue of Zeus at Olympia was made by the Greek sculptor Phidias, circa 432 BC on the site where it was erected in the Temple of Zeus, Olympia, Greece.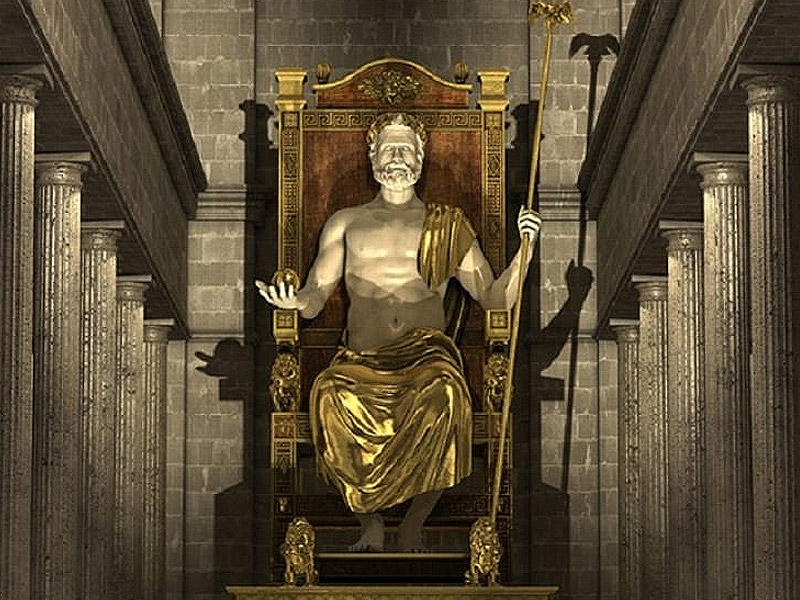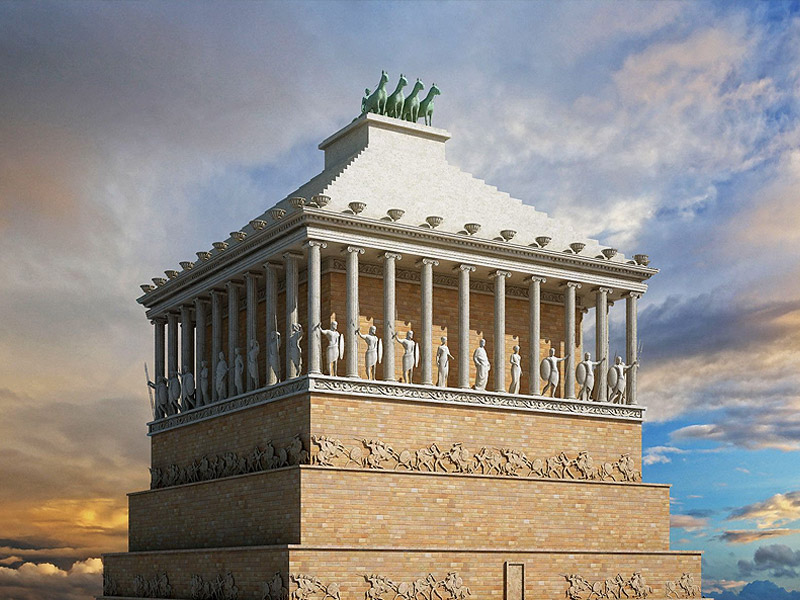 THE MAUSOLEUM AT HALICARNASSUS -TURKEY
The Mausoleum stood approximately 45 m (148 ft) in height, and each of the four sides was adorned with sculptural reliefs created by each one of four Greek sculptors — Leochares, Bryaxis, Scopas of Paros and Timotheus. The finished structure of the mausoleum was such an aesthetic triumph that Antipater of Sidon identified it as one of his Seven Wonders of the Ancient World.
THE COLOSSUS OF RHODES - GREEK RODES ISLAND
The statue of the Greek Titan Helios erected in the city of Rhodes on the Greek island of Rhodes by Chares of Lindos between 292 and 280 BC. It was constructed to celebrate Rhodes' victory over the ruler of Cyprus, Antigonus I Monophthalmus, whose son unsuccessfully besieged Rhodes in 305 BC. Before its destruction in 226 BC due to an earthquake. The Colossus of Rhodes stood over 30 meters (107 ft) high, making it one of the tallest statues of the ancient world.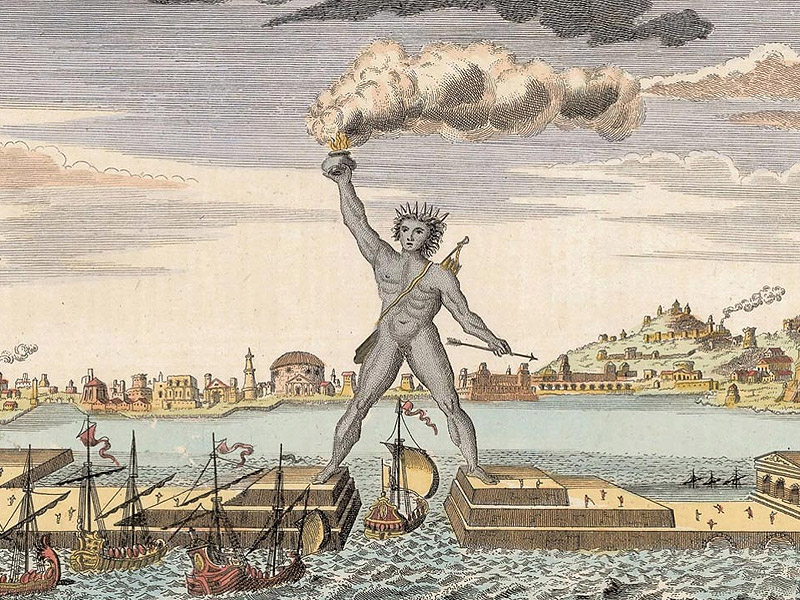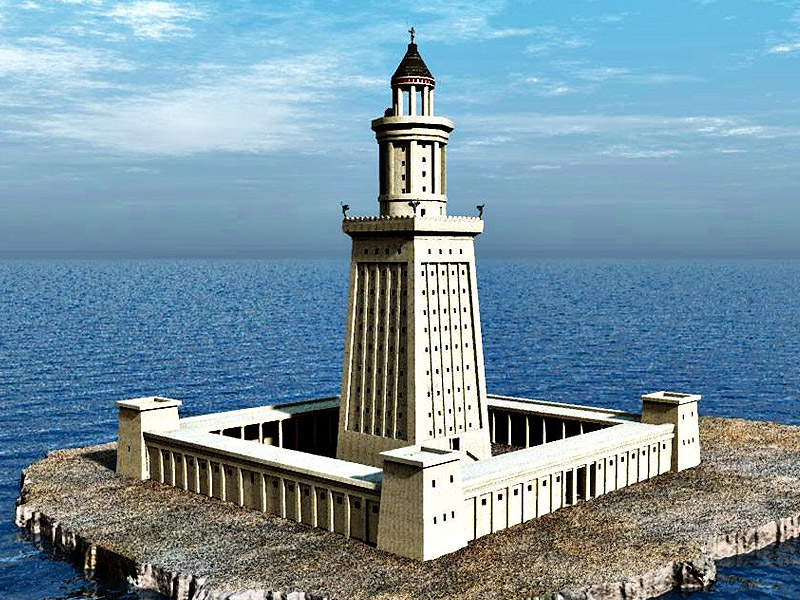 LIGHTHOUSE OF ALEXANDRIA - EGYPT
The Lighthouse of Alexandria, sometimes called the Pharos of Alexandria, was a lighthouse built by the Ptolemaic Kingdom, during the reign of Ptolemy II Philadelphus, which has been estimated to be at least 100 meters in overall height.